Castleconnell Folk Club
October 3
@
20:30
–
23:30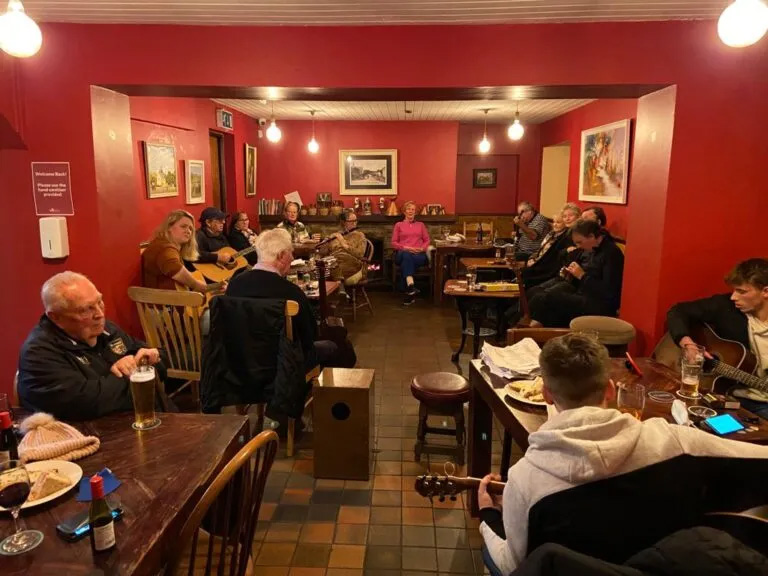 The Folk Group was formed on the 15th of August 1995 in Bradshaw's Pub when founder members Dick Ross, Larry de Clair, Mike Mc Inerney and Mike Minihan decided to get together every Tuesday evening to play music.
When Bradshaw's closed for a period of time, the group found a welcome and a new home in Herbert's, Sallymount, to continue the enjoyment and the friendship.
Musicians, singers, storytellers, and poets gather together to share all types of music.Over the years they have been joined by visitors from all over the world and have had songs performed in Thai, German, French, Polish, English, Irish and most recently Ukrainian.The variety of country music, traditional, instrumental, pop, gospel and yes even rap ensures that life is never boring.
Every body is invited to participate and they are given their turn to perform and to practice with attention, support, encouragement, respect and great appreciation.